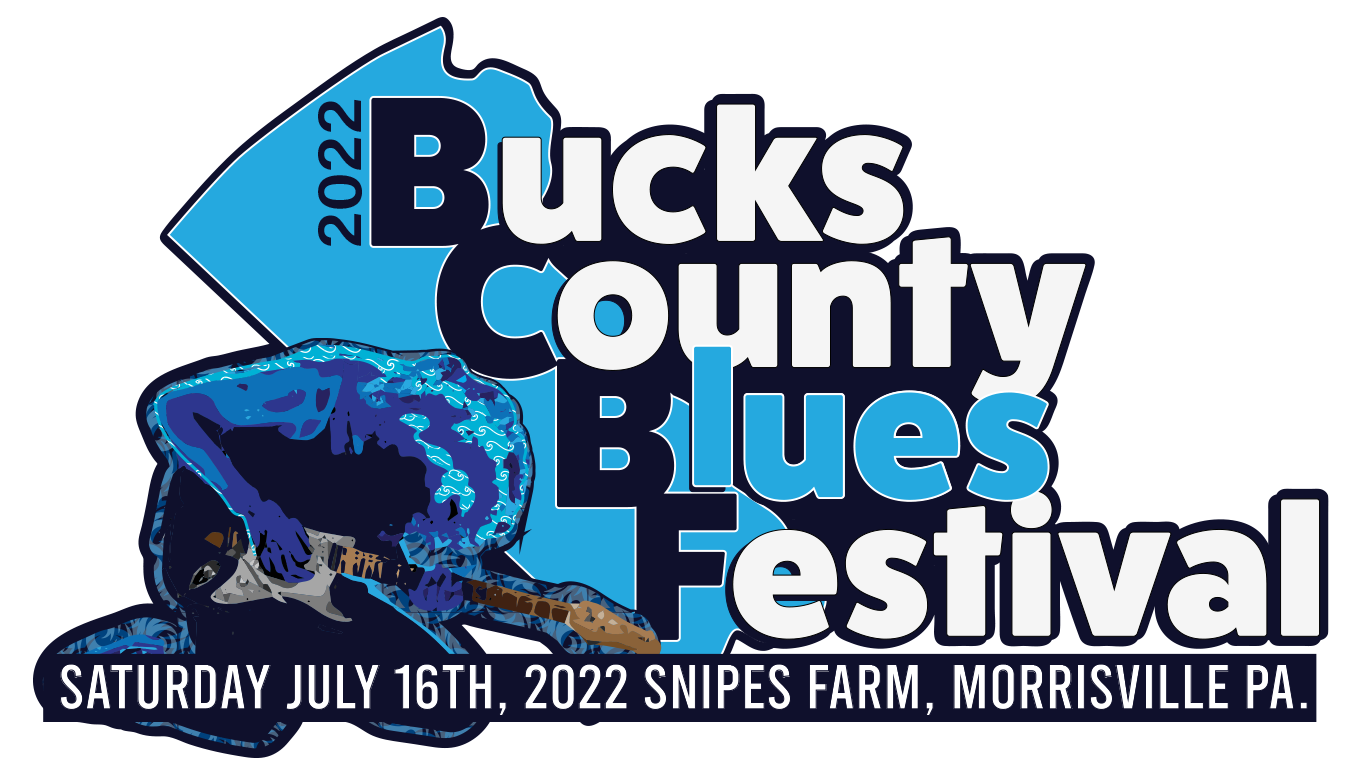 festival details, maps & things to know!
The Festival is an ALL DAY PARTY. This is your day to forget about the nonsense and embrace the good things: friendship, music...and a good party. The Festival is a general admission show so you find your 'spot' and make it your own. If you are bringing a canopy, be advised it's smart to arrive early and know we have some specific canopy guidelines (info below).
This is a party for adults; so we provide a lot of freedom for responsible adults to 'create a space' of their own. Many attendees bring, folding chairs, umbrellas, canopies, coolers and even a personal touch or two to make the day with their friends memorable. Of course we encourage this, but there are RULES. Read them, follow them and we'll all have a great day!
Directions to The Bucks Blues Fest
---
---
What you can and can't bring
---
CANOPIES - what about them?
---
Directions to the Blues Fest
From the South: Head up Interstate 95 and exit at Route1 North (Oxford Valley Mall area). Take Route 1 north until you come to Morrisville, the highway splits - STAY TO THE LEFT - and go into Morrisville. As you exit, you will see Snipes Mini Golf to your left...continue on the exit ramp and make a U-TURN as soon as you get to the end of the ramp. This will put you on Lincoln Highway and you are 1 minute from the Entrance to the Bucks Blues Fest. Entrance on the right...plenty of signage to help you out.
From the Trenton area: You can take either the "Trenton Makes" Bridge or the Route 1 toll bridge. If you take the "Trenton Makes" Bridge, continue going straight through Morrisville on Lincoln Highway (remember, speed limit is 25mph) and you'll run right into Snipes (on the right). If you take the Route 1 Toll Bridge, you'll take the very first exit off the Bridge (Pennsylvania Ave). Make a left at the bottom of the ramp and go one light to Lincoln Highway (7-11 on your left). Make that left and take Lincoln Highway down until you come to the Snipes entrance on the right.
PARKING: There is plenty of parking at Snipes but we still recommend you get there early to get a good spot and have time to set up your area. The gates open at 11am and that is when we will begin parking vehicles. There is only one entrance to SNIPES and the line can grow long quickly....but don't fret. It moves pretty quick once we get going . There will be plenty of signage at the entrance and through the farm so you know just where to go. And don't forget, our awesome volunteers are always there to help.
Ticketing: You probably purchased your tickets online. This means you have an electronic ticket with a QR code on your phone. Please have your phone ready with your QR code available for our staff to scan. If you only have the printed version of your ticket, it still has the QR code for our staff, simply hand it to them to scan and you're on your way. You'll be presented with a wrist-band and a big thank you for your patronage!
There are also a limited number of physical tickets being sold. If you purchased a physical ticket from Hong Luck or any of the other limited locations in the area, present this ticket at the gate and you'll be presented with a wrist-band for the day.
Be Advised: Snipes and BCBF staff reserve the right to refuse anyone entry, ticketed or not. There will be a security check. It is not invasive but it is to ensure everyone is playing by the rules and our audience can have a worry-free day of fun.
What you can and can NOT bring
GENERAL RULE: Don't be a dick. This day is a celebration of friendship, music and the great outdoors. If you don't play well with others, stay home. The Festival is a general admission open air facility. This means you find a spot and make it your home for the day. Make sure that spot is not impeding the view for others. We will have plenty of security personnel at the Festival and a zero tolerance policy for attendees that can't behave themselves. Anything resembling a weapon or drug paraphernalia will be seized and referred immediately to the Morrisville Police.
DRINKS: The Festival is a BYOB event - there will be no alcohol sales on site. We neither encourage nor discourage your right to imbibe and enjoy yourself but be advised we have a container policy. Cans and plastic bottles only - this is the policy of Snipes Farm. Keep your stuff in a cooler and fill that red solo cup with whatever you like, but if we witness any open booze, we're taking the booze and tossing you out.
FOOD: There will have plenty of food available the day of show but if you want to put together a picnic for you and your crew, go right ahead, but keep it to lunch meats and simple items - NO GRILLS or cooking devices of any kind. If you can't enjoy it cold....buy something from one of our food vendors.
CHAIRS, BLANKETS, UMBRELLAS AND SUCH: One of the fun things about our Festival is the fact you can find a spot and make it your own. Some people set up canopies (for a group of friends), others are good with a chair and a big hat. Some have a little picnic set-up, some are decorate their space to show their love of blues. Think of it as a trip down the shore and what you would pack.
Chairs - YES, but low profile beach style chairs please. Everyone wants to see the stage.
Blankets - YES, but nothing larger than 10x10.
Umbrellas - YES, but ONLY the kind you can attach to your beach chair or hold in your hand. (no beach umbrellas, nothing you have to stick in the ground). Everyone wants to see the stage.
Coolers - YES, but nothing crazy big please. If you can't comfortably tote it around, leave it home.
Grills or cooking devices - NO. That covers that.
CANOPIES: We know people like to set up canopies - especially groups of friends that come to enjoy a day of excellent, live music. There will be designated areas for canopies as they take up room and can cause issues when it's a big crowd and everyone wants to see the stage. Please work with our STAFF on-site to make sure you are setting up in an appropriate area. In order to make sure we can maintain some good lines of sight to the stage, we have some guidelines to follow.
CANOPY SET UP BEGINS AT 11AM AND STOPS AT NOON: We know a lot of people have enjoyed the ability to come Friday night and set up for the next day. This year, with a new stage and new treatments to consider, we simply don't have the staff to manage the early-bird canopies. We're moving the canopy location closer to the stage to help improve the view and open up more space.
Nothing bigger than 10x10.
NO SIDES or obstructions of any kind. Everyone wants to see the stage.
See below image for guidelines on what we mean by "canopy".

Please support our generous sponsors. Without these local businesses and institutions, we would not be able to put together a great show for you. Logos link to company websites so please visit their websites and maybe thank them for their support!